Installing '95 cbr600 rearsets is fairly easy to do.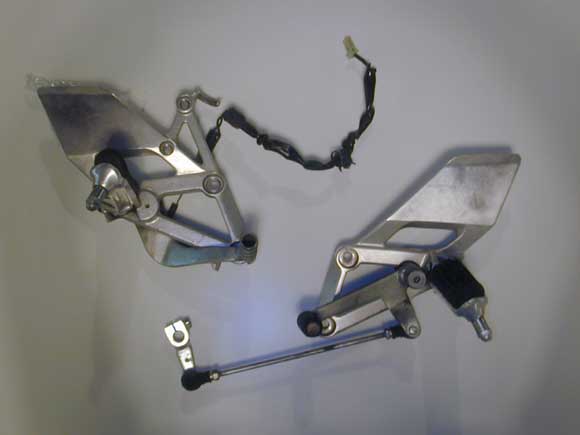 1995 stock cbr 600 rearsets in all their glory...
The mounting holes need to be slotted about 1/8" to match the gs mounting holes on frame. Otherwise these bolt right on. Master cylinder matches holes perfectly.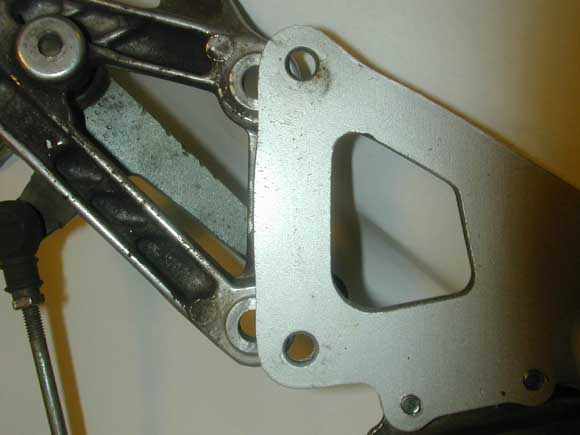 cbr600 on left, gs500 on right
Full install to follow...when I get time to do it. Only snag could be connecting the brake light switch wires.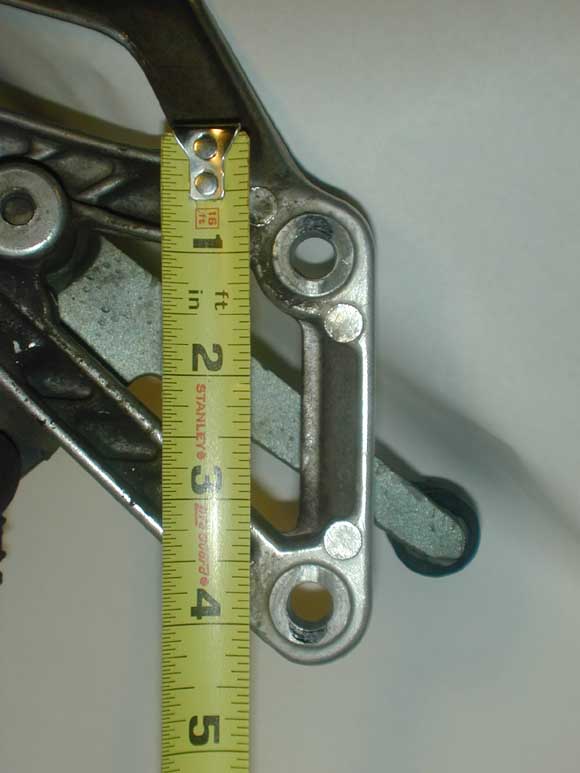 Area at both holes to be removed marked in black
Dremel with side cutter used to slot the screw holes. Takes only 10-15 minutes.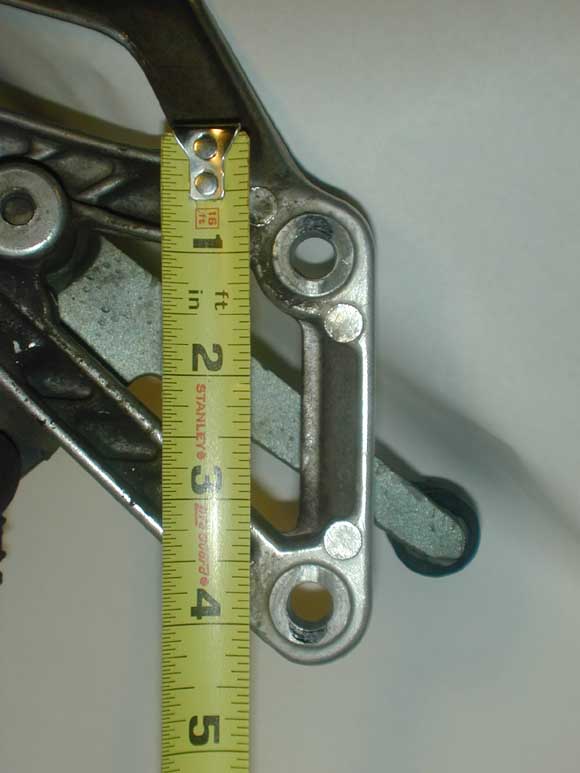 Wrong picture-will load correct one
Left side:
Remove peg and bracket. Remove shift lever. Install cbr left side bracket using new allen head screws. Install shift linkage to shift lever location pointing upwards. Adjust as necessary to avoid hitting engine case. Adjust by turning linkage rod.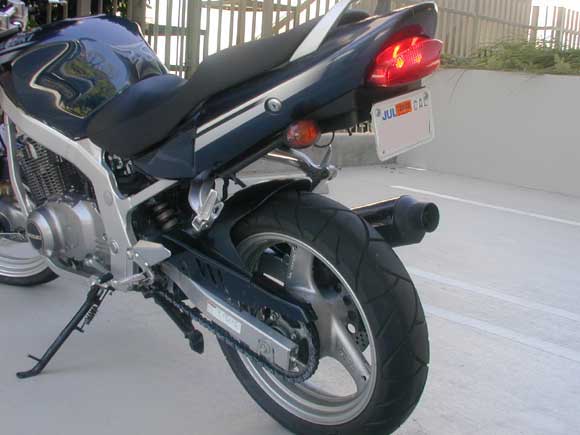 placeholder for picture
Right side:
Remove peg bracket. Disconnect master cylinder and leave in place. Cut wires up high (to hide the connection later) from master cylinder brake light sending unit. Install new peg bracket. Connect master cylinder. Connect wiring to existing using wire bullet connectors spliced into wires. Adjust brake lever location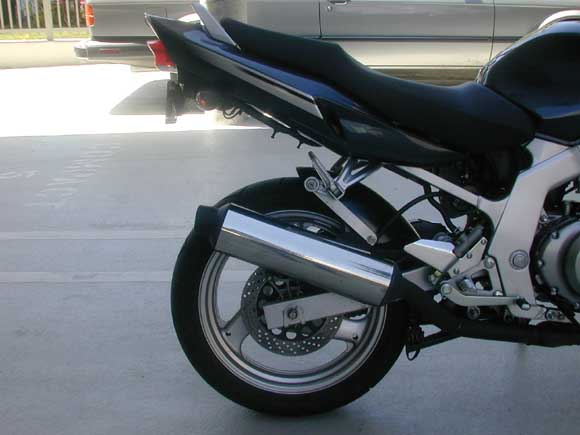 filler