Headlight replacement:
Stock bulb is H4 60/55w
1) Remove 2 screws (when facing headlight they're located at 4 and 8 o'clock) from the headlight housing, just behind the edge of the headlight front trim.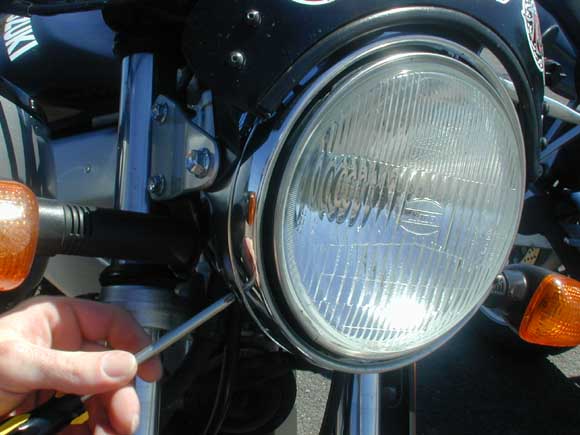 2) Pull headlight with trim up and out to remove from housing. The trim is hooked to top of housing and will require a little finess to get it off.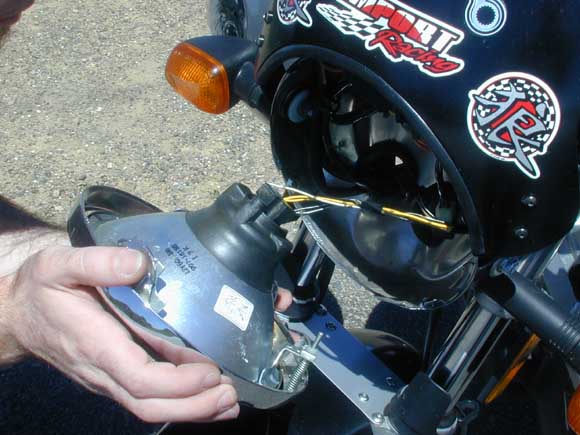 3) Unplug wiring connector from back of headlight by pulling it straight off.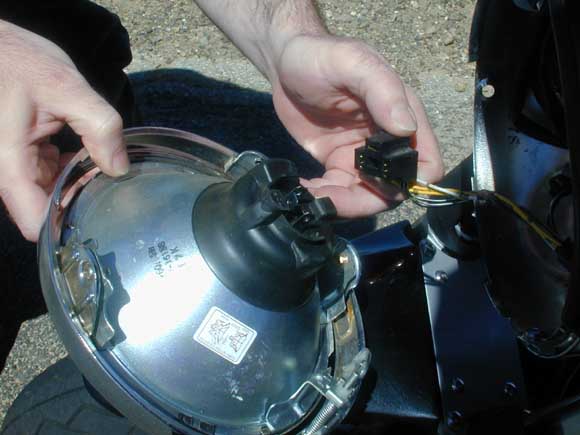 4) Remove black rubber cover by pulling it straight off. Helps to get a nail under an edge first.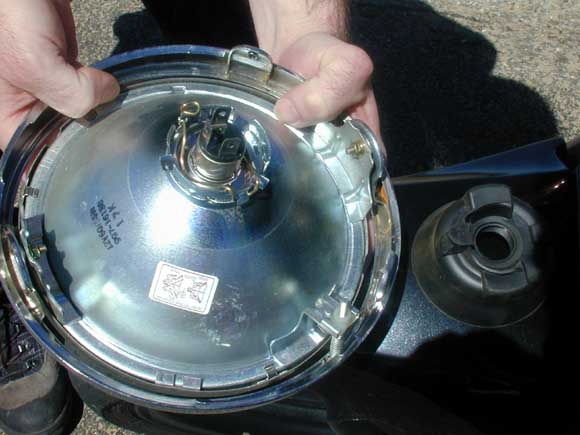 5) remove retaining clip by pressing end down and to side. Clip is hinged and remains on housing but pulled out of the way.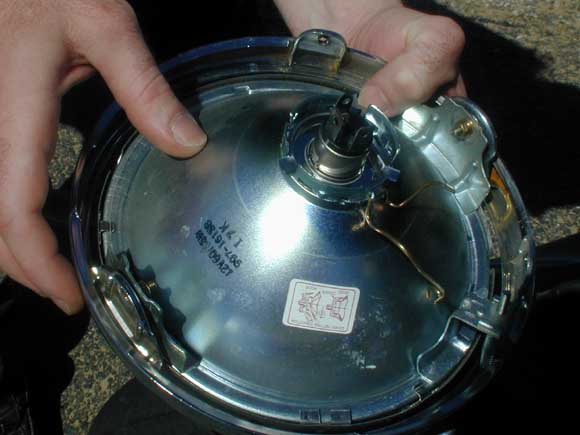 6) Remove headlight bulb by pulling it straight out.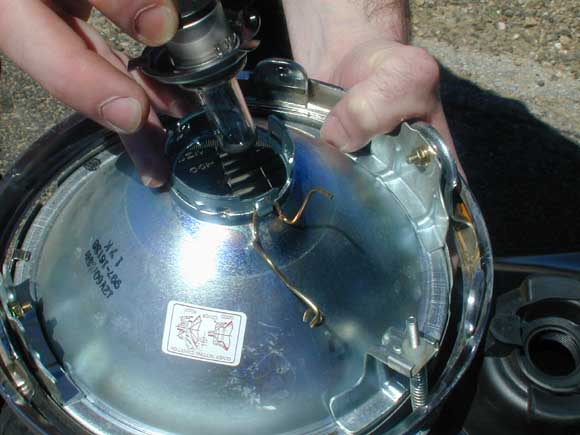 Install is reverse above. Make sure you line up the three tangs on the replacement bulb same as old one. make sure you don't touch the glass part of the bulb! Also make sure you position the rubber cover with "Top" facing up.
Turn Signal bulb replacement, 2001+ models:
Replacement bulb is standard single filament 12v, 21w bulb available at any automotive or possibly hardware store
1) Remove phillips screw at bottom outer edge.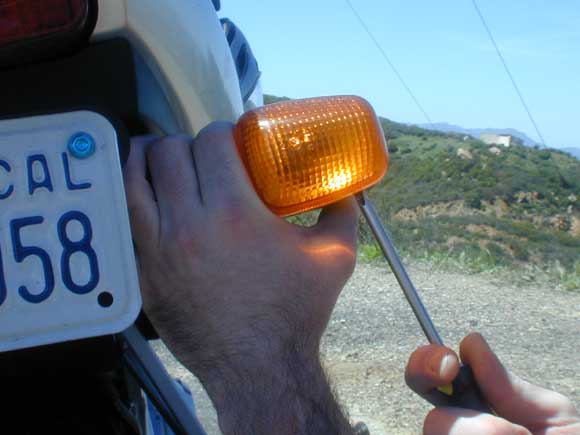 2) Remove outer lens housing by pulling straight out. This will require a little finess but will work free pretty quickly.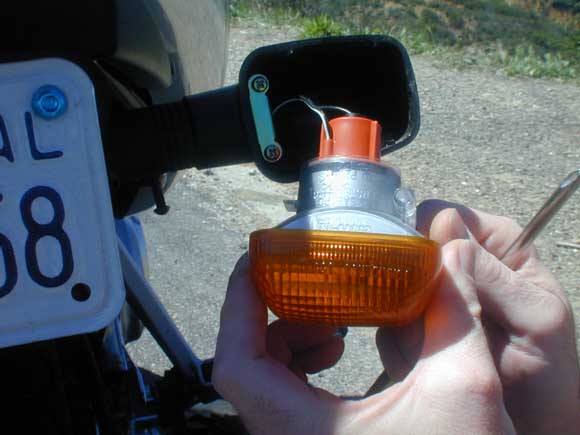 3) Remove bulb holder by twisting then pulling straight out.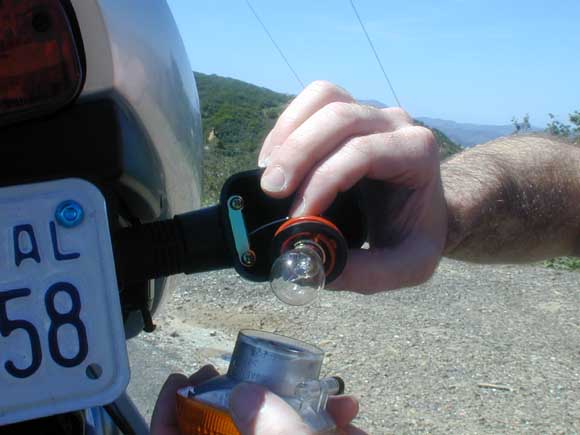 4) remove bulb by simultaneously pressing and twisting it then pulling it out.
Install is reverse. make sure you seat the two nubs on the bulb when you install the replacement bulb.